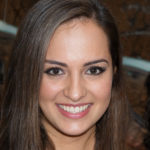 Hello brothers and sisters, are you Ok ? I'am games player , i leave in United Kingdon in London with my Lovely Familly.
I started playing on the Nintendo Nes at the legendary Zelda, then as the systems evolved with online games, I became a professional player in pro teams, and also community manager, taking care of their social networks to gain visibility for us and our sponsoring partners.
My life :
I work as a saleswoman in a video game shop in Greater London. I live with my parents.
My Hobbies :
video games
Travels
computer and computing
cinema
Sport
Star wars
My Favorite Games :
My favorite Team :
Vitality
Millenium
Supremacy